The Secretary All Progressives Congress, APC, Presidential Campaign Council, PCC, Rt. Hon James Abiodun Faleke has urged his friends that collected APC Kogi Governorship Form on his behalf to remain focused on the Presidential Election.
The Kogi-born Member of the House of Representatives for Ikeja Federal Constituency stated this in a series of twits through his official Twitter handle @honfaleke
He said "Good evening all. I got information while I was in Borno rally today as to the collection of APC Kogi Governorship Form on my behalf by some of my friends in the state".

"While I thank them for their gesture and good intentions, I wish to state that what is before us all in the country now is the Presidential Election which is a burning issue and of which I'm deeply involved like all others".
"I, therefore, wish to say that all issues relating to the Kogi election coming up in November 2023 should be kept out and not distract us from the main agenda of the coming elections which is very paramount.
Finally, I wish to express my sincere appreciation to the people of the state" James Faleke
The amiable Federal Lawmaker who is well-loved across the Ikeja Federal Constituency for his topnotch welfarist and progressive representation, was the APC Kogi deputy governor candidate to the late former governor of the state, Prince Abubakar Audu who unfortunately died on the 22 November 2015, the night before the conclusion of their election which they had already won before the principal's demise.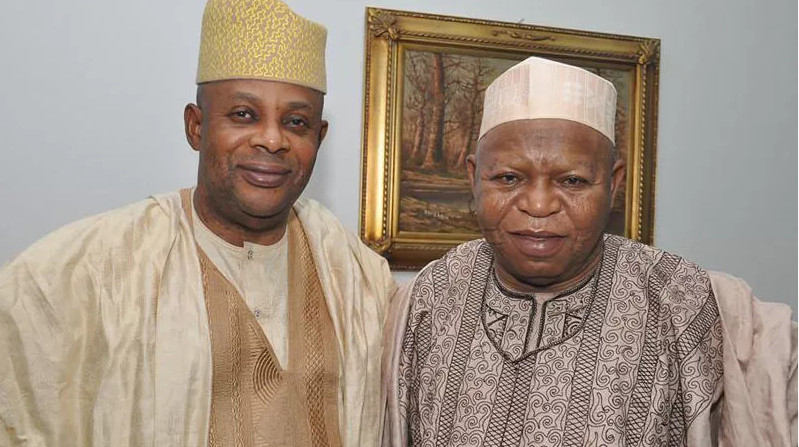 Faleke refused the offer by the party to deputise the current Gov Yaya Bello who inherited the 2015 Kogi Governorship election after a fresh primary was conducted.
According to the result declared by INEC, Audu/Faleke had the highest number of votes thus leading the 21 other candidates, including the then-incumbent governor of Kogi State, Idris Wada, who was the flagbearer of the Peoples Democratic Party.
However, INEC declared the election inconclusive and ordered a supplementary election in 91 polling units.
The Commission also said that despite the demise of Mr. Audu, it would go ahead with the supplementary election and advised the APC to nominate a replacement for the late APC candidate.
.