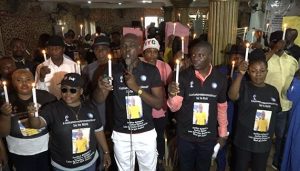 Activists and friends of the Oromoni family have renewed calls for justice for the 12-year-old student of Lagos-based Dowen College, Sylvester, one year after his death.
Sylvester Oromoni Junior allegedly died as a result of injuries from alleged bullying and assault in the hands of some senior students, an allegation the school denied.
On the 30th of November, 2021, the sunset for twelve years Sylvester Oromoni under questionable circumstances.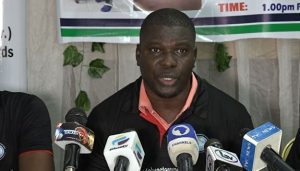 The Oromoni family was faced with the tragedy of losing its son in traumatizing circumstances.
This is why a coalition of human rights groups and the Nigeria Union of Journalists have come together to renew calls for a befitting conclusion to Sylvester Oromoni Jnr's case.
A night of Songs and Poetry to tell the sad ending of a once vibrant secondary school student.
The organisers charge the Lagos State Government to ensure justice so that the process of healing can take place for the family
They described the unresolved death as an open sore left untreated.
The appeal from concerned groups is that the Lagos state government expedites action on the Coronoer's inquest so that the family can heave a sigh of relief and for the expected healing process to begin.
In his sobering remark, the executive director of Men Against Rape Foundation, Lemmy Ughegbe, likened the delay in the Sylvester case by the Lagos state coroner to "an open sore left untreated.
It is depressing that a year after the Oromoni family's spirit was pierced, the wound is still fresh and untreated. This must change. The family needs to have the open wound attended to so they can start the healing process, according to Ughegbe.