Lagos State Governor, Babajide Sanwo-Olu has urged Lagos residents to go out en-masse to cast their votes without fear.
The Governor arrived at about 10.16am, accompanied by his wife Ibijoke to exercise their franchise.
Sanwo-Olu joined a queue of voters at the unit and waited to take his turn for accreditation on the Bimodal Voter Accreditation System (BVAS) provided by the Independent National Electoral Commission (INEC).
Some 15 minutes later, Sanwo-Olu cast his ballots, hailing the peaceful conduct of voters and security agencies at his polling area.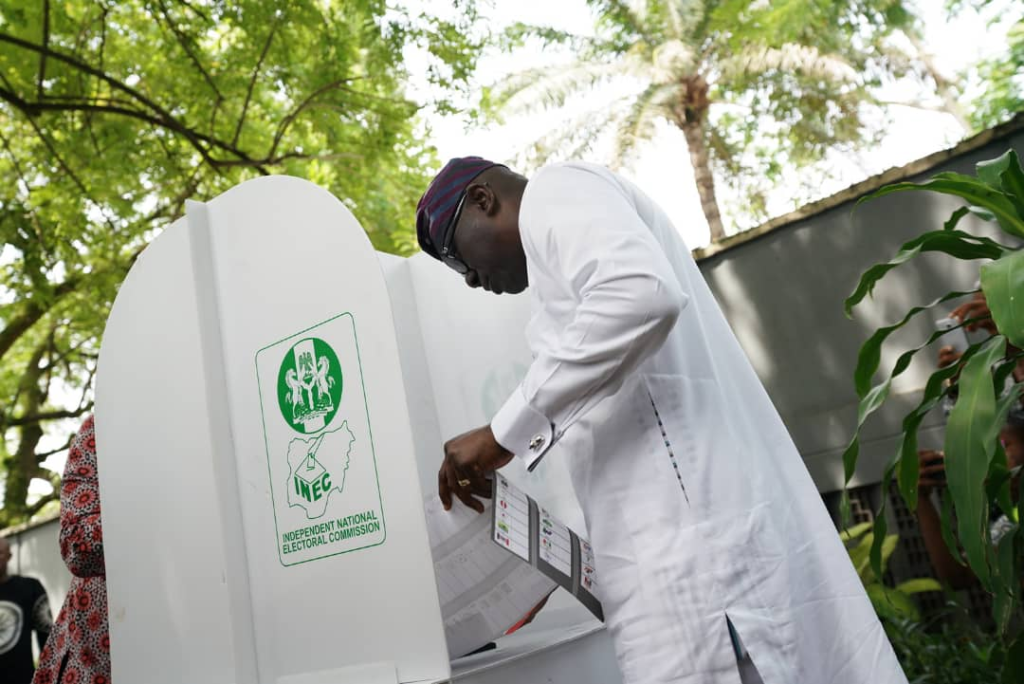 The Governor acknowledged improvement in the voting process, but decried late arrival of electoral officers at several polling stations across the State.
He said: "The exercise has been observed to be peaceful so far. I came in here and met fairly good turnout of people. My wife and I waited patiently until it was our turn to be accredited, after which we were given ballot papers to cast our votes without any form of hindrance.
"I can confirm that there is no intimidation of citizens who came out to exercise their civic responsibility. I drove from the State House to this polling unit; the process has been peaceful from my observation. There has been no incident at all. I am sure the results at all the polling units in the State would reflect what we have seen when they start coming in the next couple of hours."
Sanwo-Olu expressed confidence that All Progressives Congress (APC) would come out victorious at the end of the process, stressing that the feelers from all electoral districts indicated that his party would carry the day.
He urged residents to remain peaceful, asking them to resist troublemakers who may want to disrupt the process and create disturbances.
At least, 634 registered at the Polling Unit and they were being attended to by the INEC officials on ground, using the BVAS which authenticates their faces and fingerprints.