The Lagos State Police Command have debunked the viral video with footage showing newly recruits military personnel and with a voice-over that claimed that they were Fulani boys in Army Uniforms all heading towards Lagos.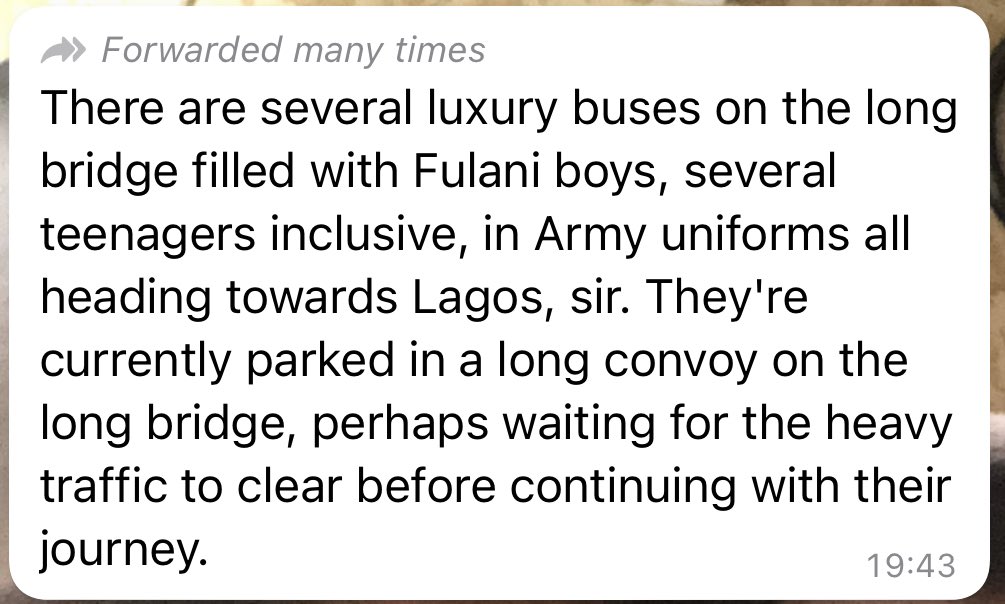 The Lagos State Police Public Relations Officer (PPRO), SP Benjamin Hundeyin, who forwarded his twit link to Lagos Panorama when our Editor seek verification from him, on his twitter handle, @BenHundeyin twitted on the 17 June 2022, said the insinuations in this video by a citizen-journalist is not only misleading but entirely baseless. It is most unfortunate that this is coming from supposedly enlightened people who should know a thing or two about verification of wild claims before spreading same.
Hundeyin further clarified that "the Lagos State Police Command has reached out to Nigerian Army authorities in Lagos State. It was unequivocally confirmed that these are newly passed out recruits from Army Depot, Zaria posted to Lagos. They are currently in the premises of 9 Brigade, Nigerian Army, Ikeja.