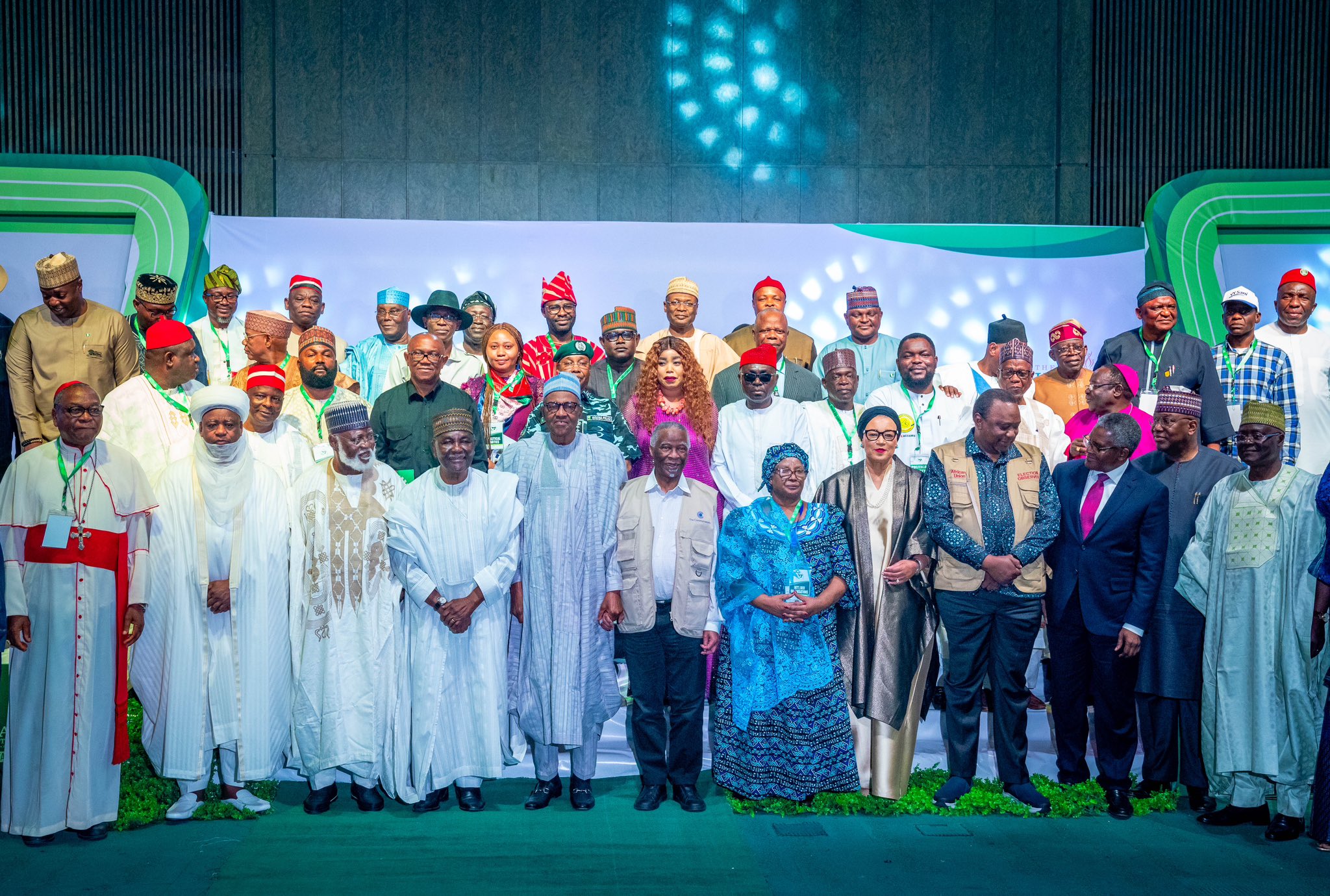 The All Progressives Congress presidential candidate Asiwaju Bola Ahmed Tinubu has signed the second peace accord ahead of Saturday's poll.
The two-term former Governor of Lagos State shortly after the peace accord ceremony shared pictures of the event on his verified Twitter handle @ABAT and said "Today I participated in the signing of the Peace Accord for presidential candidates.
"As a lifelong democrat who took part in the NADECO movement, my commitment to free, fair, credible, and non-violent elections is absolute" Tinubu affirmed.
Other presidential candidates that also signed in a ceremony witnessed by President Muhammadu Buhari were, Omoyele Sowore of the African Action Congress (AAC), Peter Obi of the Labour Party (LP), Rabiu Kwankwaso of the New Nigeria Peoples Party (NNPP), and Atiku Abubakar of the Peoples Democratic Party (PDP) were among the presidential candidates present.
There were also former Heads of State, General Yakubu Gowon and General Abdulsalami Abubakar. Former South African President, Thabo Mbeki; former Kenyan President Uhuru Kenyatta and Malawi's former President, Joyce Hilda Banda also witnessed the ceremony.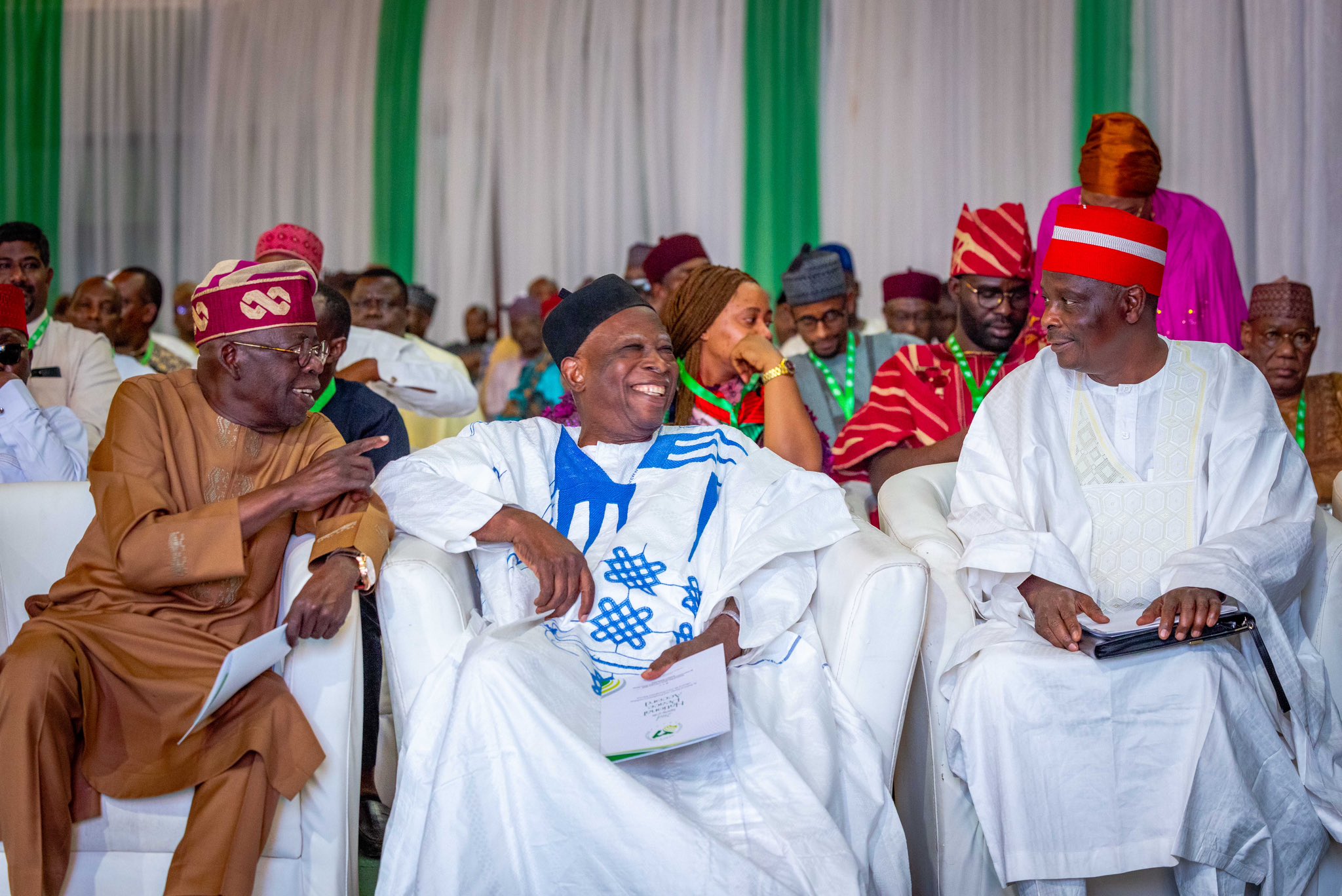 Others were Commonwealth Secretary-General Patricia Scotland and European Union, Head of Delegations, Ms. Samuela Isopi.
Speaking at the event, Gowon urged the candidates to play by the rule of the game and be civil in what they do.
He also appealed to those who are bent on disrupting the election to reconsider their actions, to give an opportunity for just and fair resolution to the problems at hand.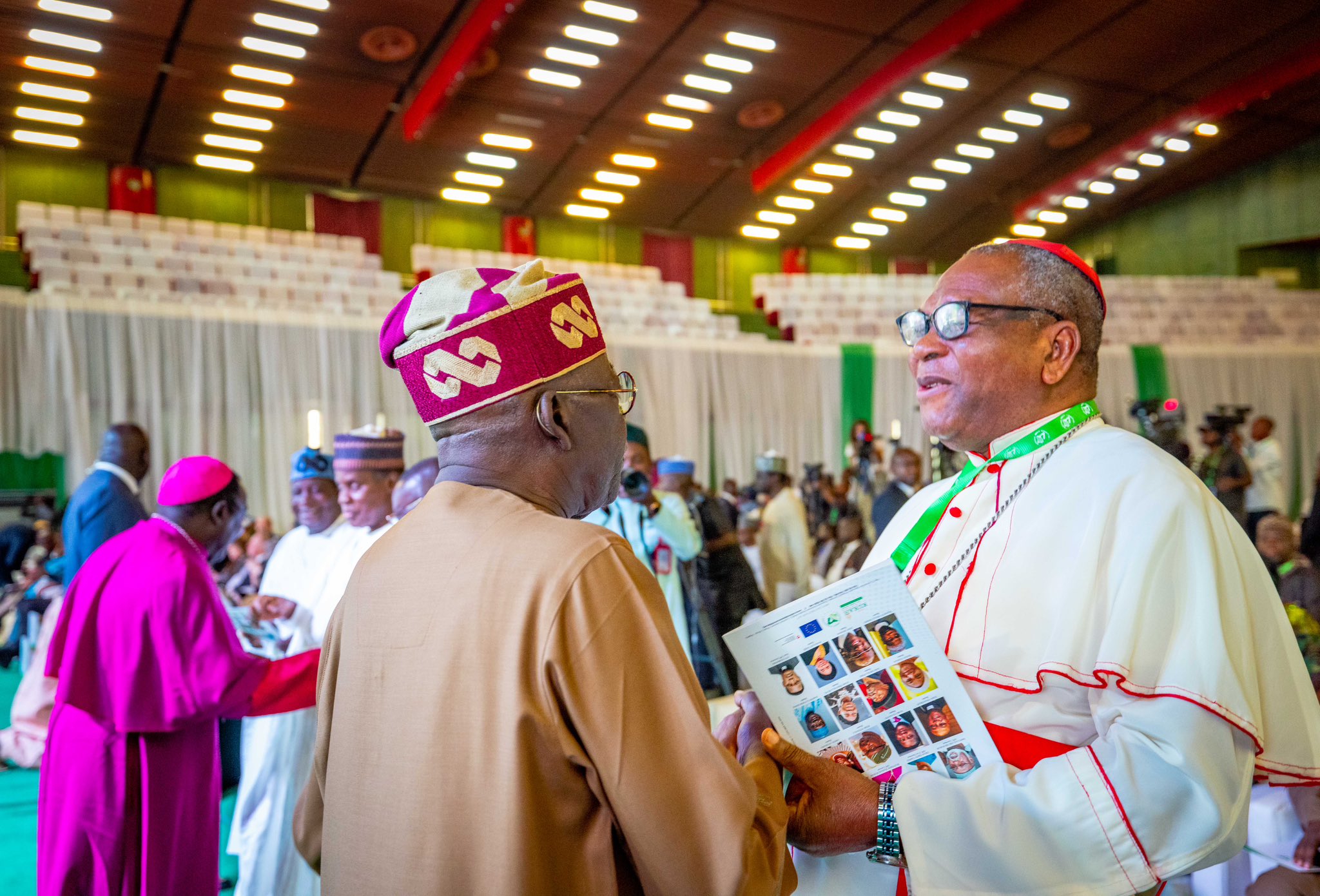 Gowon wished all Nigerians a peaceful election and smooth transition of government as was the case during the last election.
Also, former President, Goodluck Jonathan, whose speech was read by Bishop Matthew Kukah, appealed to the candidates to play by the rule of the game.
He said this was aimed at mitigating disinformation, and misinformation during the election and in the time of the social media era.
Jonathan emphasised that election is not war as the country needed a stable democracy, saying that the world is looking at Nigeria to do the right thing on Saturday.